Category: Reading Challenge
January is not exactly the choice time for a Christmas novel (#5 on our list) but that was when I decided this would be my Christmas read. I essentially bookmarked this one until after Labour Day (though I think Mom read it pre-Labour Day, but she just is not into rules the way I am).
Winter Street by Elin Hilderbrand.
I read Hilderbrand's Beautiful Day, ironically at Christmas (2013). I whizzed through Beautiful Day (and I'm normally a pretty slow reader) so I expect Winter Street will be another fun, fast read and spark my Christmas spirit.
I was disappointed. It was a fast read, but not necessarily a memorable one. The style bordered on Jackie Collins with the luxury and over-the-top lifestyle. The mother is the most famous woman in America (as a CBS news anchor) and the despondent dad in his failing inn just happens to have a property worth over four million in the heart of Nantucket.
The relationships and lives are dysfunctional, to quote Mom. But it's a posh dysfunction and a little cliche. How does Kelley's wife leave him for Santa and he's still hooking up with "the most famous woman in America" before the book is over? Where is the sadness, coping, shock, mourning for the marriage that just fell apart? And why does Ava have zero interest in Scott until that magical moment when she suddenly doesn't care about marrying Nathaniel and rejects his proposal to date a guy she could have been with all along? Feelings don't just go away, nor do they instantly evolve.
It's messy but it's still neat. I would have liked a little more depth and a little more reality, but it wasn't entirely bad.
I did love the role the Metropolitan Museum of Art played in the novel. I had my first visit to MoMA on Friday, the same day I finished this novel so it was fun to read about the couple meeting on Christmas Eve on MoMA (and admission was by donation, suggested donation $5, instead of the current non-optional, totally mandatory, $25 admission fee). I wish our visit had been as relaxing as theirs was. It was super crowded on Friday, which is apparently normal for the day after Thanksgiving, but for these lucky folks on Christmas Eve, they were pretty much the only people there. Must be nice. I liked how they returned to MoMA for the proposal. That was nice. I liked the MoMA component and I guess the idillyic Christmas integration had merit too. It wasn't a challenge or overly satisfying, but the Christmas decorations, carols, feasting, party, and Nantucket Christmas scenery created a nice Christmas atmosphere. I enjoyed the Christmas cheer created by Hilderbrand. It put me in a Christmas mood, which is probably the goal or at least a nice effect.
And with this, I have finished our 2015 Mother-Daughter Reading Challenge!
Enjoy your Christmas and get ready for the 2016 challenge, Mom!
Samantha, Daughter
20/20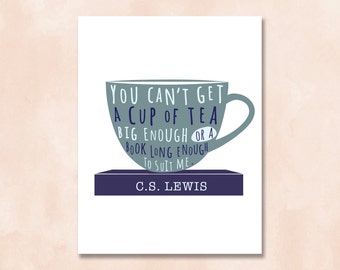 A book my mom (or daughter) loves
The first book of a favourite author
A book you always wanted to read but never got around to reading
A funny book
A book set at Christmas
A book you can read in one day
A Pulitzer-Prize or Giller Prize winning novel
A book that got bad reviews
A book set in Paris
A book that became a movie
A book about faith
A book by an author you never read before
A New York Times bestseller
A book you own but have never read
A book you started but never finished
A book set in a country you never visited but would like to go
A book that was banned
A collection of short stories
A book that scares you
A book about a mother and daughter